Kraljeva Sutjeska zaslužuje svoj medijski prostor – dobro došli!
Ako sada čitate ove retke to znači da se nalazite na internet stranici www.stolnomjesto.com, najnovijem komadu medijskog prostora koji ima biti određenim javnim servisom za sve Sutješčane, za sve goste Kraljeve Sutjeske i za sve potrebe i probleme koji tište ovo mjesto, a posljednjih nekoliko godina nemamo ništa slično. Kraljeva Sutjeska zaslužuje svoj medijski prostor makar i samo u vidu internet stranice.
Nažalost, posljednjih nekoliko godina nemamo nikakav vid medijskog prostora na kojemu bi se moglo sveopćoj javnosti objaviti nekakva vijest, događaj, dešavanje, kolumna, kritika, komentar ili bilo što takvo. Nekada je bilo i više stranica koje su ili ugašene ili su neaktivne – ne objavljuju ništa na redovitoj bazi. Stoga je ovaj mali projekt pokrenut iz ljubavi i iz prijeke potrebe. Na njemu ćete moći pronaći različite tekstove od raznovrsnih autora, kritike i komentare na dešavanja i aktualnosti te pokoju kolumnu.
Ideja se javila već tokom posljednje dvije godine gdje smo prvo kroz Facebook stranice Susret Sutješčana i Facebook grupu Kraljeva Sutjeska naše stolno mjesto pripravljali određenu platformu i na njoj sakupljali sve ljude koje zanima Kraljeva Sutjeska i sutješki kraj.
Ljetos su određena dešavanja pokrenula i provedbu ideje, kada smo u Kraljevoj Sutjesci suočeni sa brojnim problemima udarali o zidove, ma kojim se institucijama obraćali. Na primjer, mjesecima se stanovnici našeg stolnog mjesta suočavaju sa jako slabim i nedostatnim pritiskom vode, a redovito plaćamo svi račune. Mjesecima se nitko nije iz nadležnih institucija potrudio da reagira na bilo koji način, iako se problem pokušao aktualizirati na nekoliko adresa. Još uvijek gradska rasvjeta u velikom postotku nije u funkciji, odnosno, veliki je broj rasvjetnih tijela ili pregorio ili je dotrajao – no, reakcije nema, nitko ne popravlja. A došla je jesen i ide zima, rano se smrkava i postaje poprilično strašno i opasno navečer šetati ulicama Kraljeve Sutjeske, pogotovo misleći i na pse lutalice kojih ima jako puno i često su agresivni. To je samo nekoliko problema koje navodimo kao primjer, dok ćemo još mnoge druge konkretno tematizirati ovdje.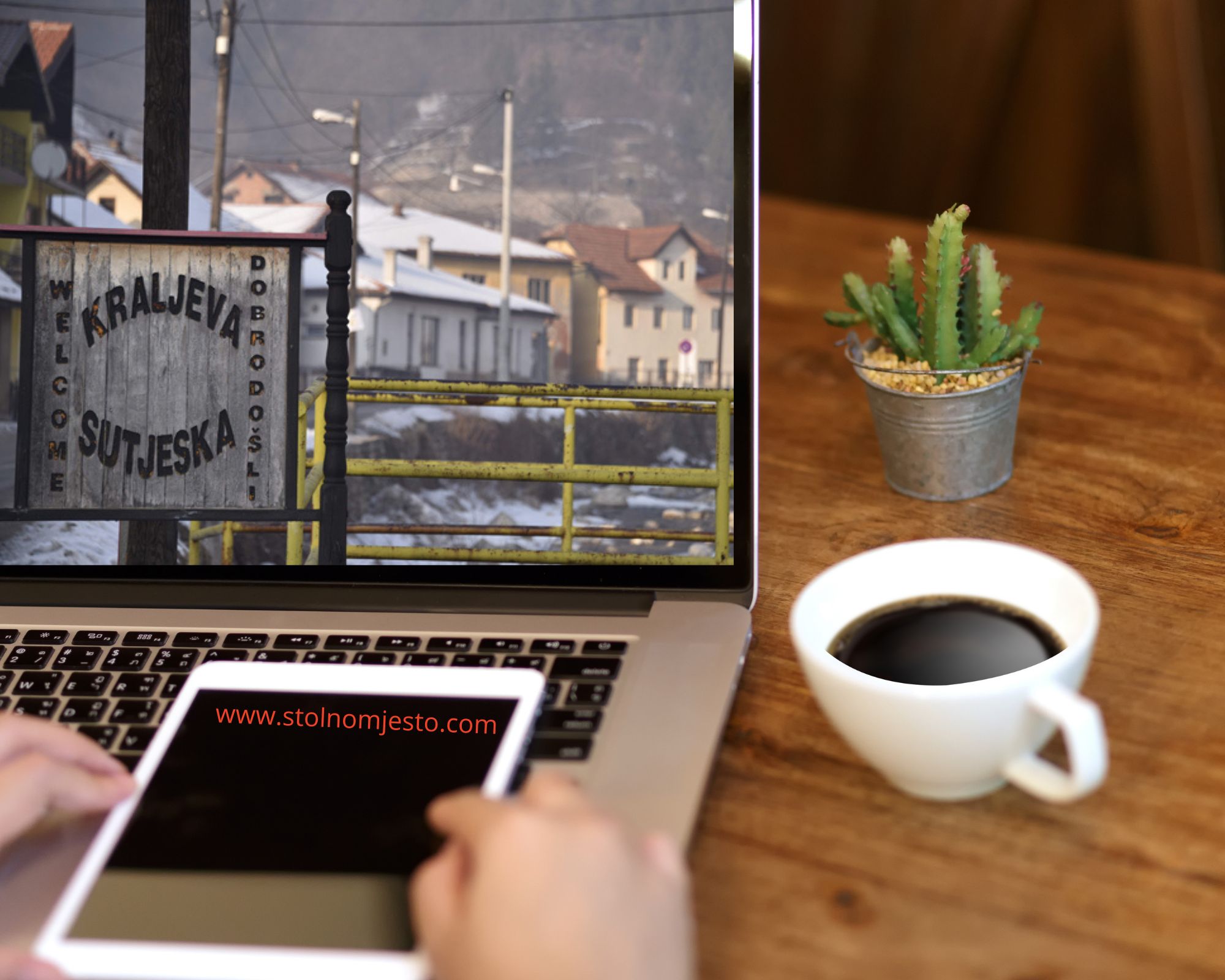 Ako su naši problemi zanemareni, nitko se ne želi njima baviti onda ste prepušteni sami sebi i jedino još što preostaje je medijski vršiti pritisak na institucije i pokušati dobiti pažnju kako bi konačno netko učinio nešto. Ne mora značiti da će to donijeti ploda odmah i sada ali će se svakako govoriti o problemima i potrebe mještana neće biti skrivene nego će se o njima javno raspravljati!
Osim toga, želja nam je donositi lijepa sjećanja na Kraljevu Sutjesku, njene ljude koji možda više i nisu s nama. Na događaje koji su obilježili povijest našeg stolnog mjesta. Buduće projekte i veliki turistički potencijal koji još uvijek ima Kraljeva Sutjeska želimo podstaknuti, pokrenuti i podržati.
Pratite nas, podržite i budite dio ove lijepe priče.
Nicolae Golea, pokretač i urednik stranice www.stolnomjesto.com